Breaking My Silence 🙋🏽‍♀️ My peaceful rebellion 🙏🏾 Healing racism & the trauma of witnessing it #BlackLivesMatter
I am not immune to the pain & fear circulating the planet today. I've been shook to my core. And I know I'm not alone.
We are all experiencing a high level of stress and trauma. From pandemic burnout, the frustration of lockdown and now the tragic witnessing of yet another Black man being killed senselessly by a police officer our nerves are raw and nearly everyone is on the verge of breaking down or speaking up. ✊🏽✊🏻✊🏿
This is painful, but it is necessary. The racism (and all other -isms) in the world have been brushed aside for too long. It's time for a revolution.
I recently shared my approach to a peaceful revolution and deep healing for the racism that even I have endured that can no longer be swept under the carpet. Have a look at my approach on Facebook, YouTube or Instagram and share your feedback.
TAKE ACTION!
Visit this link to support the #BlackLivesMatter movement with your donation, petition signing and education.
THE BACKLASH??? 🤦🏽‍♀️
The first time I spoke up about how the events of the last week got mixed reactions. Too peaceful? Too compassionate? WTH?
Have a watch here or on Facebook, YouTube or Instagram and hit reply to this email to share your thoughts.
As much as I know that this uprising is precisely what we need it can also set us up for post traumatic stress disorder unless we process the emotions, fears and thoughts with compassion.
While I'm happy to see the solidarity with multiple peaceful protests around the world, including here in Europe and Scandiavia, the events we see repeatedly on TV and social media can impact our stress response system putting our brains on hyper alert. 🤯
It is not healthy to stay in fight or flight mode. We must calm the storm of stress and anxiety. And we must also be wise to take action that will empower us to use this situation to stimulate growth.
Whether you are protesting visibly (and peacefully) in your community, sharing messages of support on social media, or quietly taking it all in, know that I am with you. And whatever way you process this, be safe and kind to yourself. But don't hide your head in the sand. This is not going away.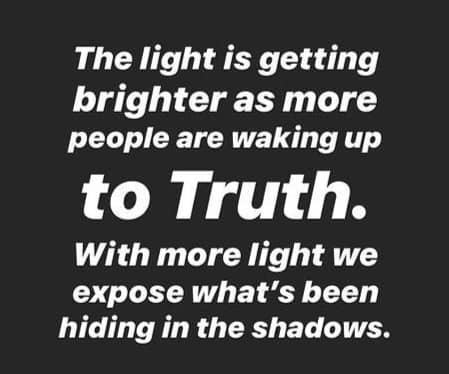 To educate yourself on the issues of race and privilege, check out these books that I am reading along with my daughter.
Here are a few books to start with to really investigate your own racial bias.
As a Black American, it's still imperative that I stay aware of how far we have to go.
So what can you do to prevent post traumatic stress disorder?
For twenty years I have studied the underlying characteristics of people who crumble after stress and trauma and those who rise up stronger. Post traumatic growth is possible for us, we are born resilient and we can build resilience even while dealing with drama and trauma.
The #1 determinant of whether someone will be scarred by trauma with lasting health and emotional effects is how the traumatic experience was processed.
Witnessing violence, being abused or neglected, and enduring bullying have to be processed, which begins by speaking up. Sadly, too many people who experienced or witnessed violence don't speak up, or if they do, they aren't always believed.
In the case of recent events most people have taken to social media to speak up in outrage. This should not be the only venting, however. It's crucial to take the next step and diffuse the negative energy. Being seen, heard, understood and believed provides relief.
What is needed next is an compassionate, empathetic presence. So for those of us not called to protest in the streets, we can turn within and investigate where we have been wounded, and the various ways we may have had a hand in the wounding.
Facing up to Truth brings healing as long as we can bring in forgiveness and compassion.
This is what I'm committed to providing to you and my community.
For live support, join me next Tuesday at 9am Pacific / 12noon Eastern (5pm UK / 18h France) for a live open session to ask questions and participate in a group meditation for healing the stress, fear and shame.
Click here to get email reminders and the link to join live.
You can send me questions by replying to this email and I'll answer them live. You can also ask me live.
In the meantime, you can also get your daily dose of compassion by joining me in the free 21-day Compassion Meditation Challenge, updated in 2020 with new audio recordings.
Lastly, in case you missed out, here are some popular videos and interviews I've released recently on Instagram, Facebook and YouTube.
I hope to see you on the live support & group healing meditation session on Tuesday June 9 at 12pm Eastern. Get reminders here.
Until then, stay safe. Tune into the healing power of compassion.
Much love, Andrea